This versatile double burner griddle pan makes it easy to cook, sauté and sear all your favorite foods. Cast iron distributes heat evenly on the base giving you even browning on foods like steak or chicken breast, while keeping those delicate fish fillets tender and moist.
---
Design
The Britannia range was developed to provide a cookware range that is undeniably versatile. When designing the range it was important that the pans construction allowed for them to be suited to a wide variety of cooking styles - from slow cooking stews on an open fire, to searing your favourite cut of steak on your kitchen stove.
Our cast iron cookware is compatible with all heat sources, including induction hobs. They are oven safe and can be seamlessly moved between the hob and the oven - they can also be used on the grill, BBQ and open fires. Cast iron is an effective heat distributor that provides superior heat retention, allowing the cookware to slowly gain and lose heat. The cookware's makeup allows it to be extremely durable and resistant to warping, denting and chipping.
The Britannia range arrives at your door pre-seasoned, meaning it is ready to use right out the box. With frequent use, and over time, the pans will develop a natural patina - an easy-release surface, that makes the cookware virtually non-stick.
Akin to our existing ranges, Britannia has an artisan feel - skilled hand casting and hand finishing create the perfect item of cookware that lasts a lifetime.
Stainless steel handles complete the pans. They are feature rich, with ergonomically designed grooves and contours that allow you to hold, manouver and serve from the cookware with ease. The handles are riveted to the cookware in order to provide increased strength.

Please note cookware from the Britannia range may arrive with slight cosmetic imperfections that are a result of the molten pouring process. These marks are cosmetic only and do not harm the performance of the cookware in any way.
Pans for Life
The Britannia Cast Iron collection qualifies for our Pans for Life scheme.
Suitability

| | |
| --- | --- |
| Length | 45cm |
| Height | 2cm |
| Gauge | 0.8cm |
| Brand | Britannia |
| Handle | Classic |
| Width | 25cm |
| Length (inc. handles) | 52cm |
| Height (inc. handles and/or lid) | 9.5cm |
| Cooking surface | 43cm x 23cm |
| Weight | 3.2kg |
| Material | Pre-seasoned Cast Iron |
| Utensils | Any, metal utensils with care |
| Suitable Hobs | Gas, ceramic, electric, induction, BBQ's & open fires. |
| Oven | 260c, 500F, gas mark 10 |
| Dishwasher | No |
| Pans for Life | Yes |
| Guarantee | Lifetime |
Related Products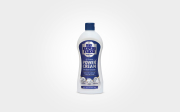 View Product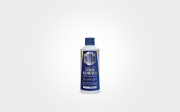 View Product
Related Products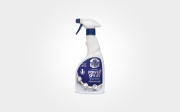 View Product